Dubaya
Dubaya
Length: 934 words (2.7 double-spaced pages)
Rating: Excellent
Essay Preview
More ↓
Dubaya
He brought his father's sterling name, degrees from Yale and Harvard, some $13,000 left in his trust fund, and his strongest personal asset — an exuberant charm spiked with wisecracks.
Bush never found much oil in Texas, but he slowly found his way. He married and fathered twin girls, quit drinking, began studying Scripture, and made his an unsuccessful foray into the family business by running for Congress.
He learned to court friends and political supporters of his father, the vice president. And he hooked up with the oil investors who would eventually help him become managing partner of the Texas
Rangers
baseball team
. Bush used the Rangers post to cultivate celebrity status and prepare for a gutsy, winning challenge to Democratic Gov. Ann Richards in 1994. The Rangers deal also made him a multimillionaire.
George Walker Bush was born July 6, 1946 in New Haven, Conn., where his father, already a flying hero of World War II, was charging through
Yale
. When he was 2, his parents moved West to chase the oil boom.
But young George also endured great sorrow at age 7, when his little sister Robin died of leukemia.
The next child, now Florida Gov. Jeb Bush, was seven years younger. Three others followed: Neil, stung by the S&L scandal of the 1980s and now a business consultant; Marvin, a venture capitalist; and Doro, wife of a Washington lobbyist and mother of four.
None seems to have felt the weight of their father's successes as much as the eldest, often called ``Junior'' although he's one name short of George Herbert Walker Bush.
He followed his father's path to prep school in Andover, Mass., and then Yale, but failed to live up to his legacy in academics or sports. Instead, he's remembered at Andover for organizing stickball tournaments and lavish pep rallies that brightened an otherwise rigid campus.
At Yale, like his father, he was tapped for the secret Skull and Bones society and became president of Delta Kappa Epsilon. Fraternity brothers remember him as ``the life of the party'' among a group preoccupied by beer, sports, soul music and, of course, girls. Friends say Bush avoided the nascent Vietnam War protests at Yale and didn't brook criticism of his father, then a Texas congressman supporting the war.
Shortly before graduation in 1968, Bush signed up for pilot training in the Texas Air National Guard, where it was unlikely he would be sent to Vietnam.
How to Cite this Page
MLA Citation:
"Dubaya." 123HelpMe.com. 03 Apr 2020
<https://www.123helpme.com/view.asp?id=43978>.
Need Writing Help?
Get feedback on grammar, clarity, concision and logic instantly.
Check your paper »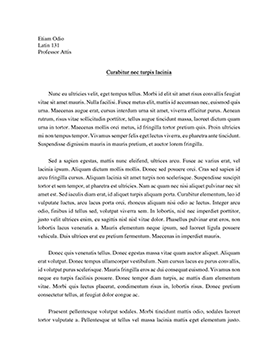 - with Special Reference to Khedbrahma Taluka of Sabarkantha District, North Gujarat. Background: There are tribal societies all over the world. They live as nomadic tribes or settle down in the remote areas. Their main vocation is raising cattle, cultivating land and trading in forest produce.... [tags: Dungari Garasiya, tribal culture, Sabarkantha]
Research Papers
1896 words (5.4 pages)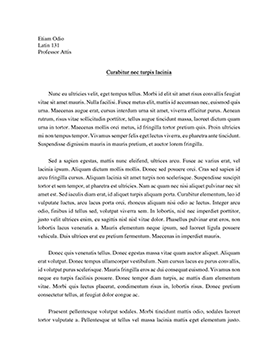 - The United Arab Emirates (UAE), is a country that over a decade expanded exponentially. When it first started, UAE was a group of small tribes that made its living off of fishing, pearling, and goat herding. Now it is home to some of the largest monuments in the Middle East and its citizens are some of the wealthiest people on earth (About the UAE, 2016). Much of that has to do with the unique history and culture of the UAE. Much of the country's success has to do with the unique physical environment, culture and history, and military.... [tags: United Arab Emirates, Saudi Arabia]
Research Papers
1129 words (3.2 pages)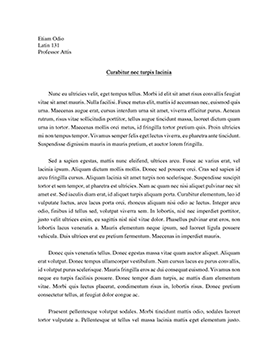 - Since the beginning of time, human activities that have been altering the Earth and its atmosphere have caused the earth to warm by about one degree Fahrenheit since the late 19th century. Whether these activities were essential or superfluous, the effects on and surrounding Earth are multitudinous. For example, a warmer Earth could lead to the spread of diseases, melting polar ice caps, receding glaciers, and a change in precipitation patterns (Gay 21). Recently, scientists have concluded that this shift of climate due to the buildup of greenhouse gases, in part, might be accredited to the popular practice of deforestation.... [tags: Papers]
Research Papers
943 words (2.7 pages)
Bush says he wanted to learn to fly like his father; he denies allegations that family connections helped win a coveted slot and avoid the draft.

Thus began what Bush calls his ``nomadic period.'' He moved to a singles complex in Houston, chased women, drank bourbon, tooled around in a sports car and flew F-102 fighters on weekends. He bounced through several jobs, helped with his father's congressional campaign, and worked for a year at a charity that mentored poor black boys.

He was trying to ``reconcile who I was and who my dad was, to establish my own identity in my own way,'' Bush said in a 1989 interview. Unsure what to do next, he enrolled in Harvard, earning a master's of business administration.

At age 29, Bush returned to the town where he was raised, to grow up.

For him, it was ``entrepreneurial heaven.'' On the heels of the Arab oil embargo, prices were skyrocketing and fortunes were blossoming.

With guidance from his father's local friends, Bush began as a ``land man,'' putting together deals to buy mineral rights. No one would have known from his worn jeans and hand-me-down shirts that his father was ambassador to China.

Friends introduced Bush to Laura Welch, a reserved librarian who had attended junior high with him in Midland. They were married three months later. She became a stabilizing influence.

The marriage started on the campaign trail in an unlikely bid for an open congressional seat. Bush staged an upset in the '78 GOP primary but he lost the general election after Democrat Kent Hance successfully branded him a carpetbagger.

Buoyed by investments from family friends back East, his oil exploration business performed modestly well until prices plummeted in 1981. Two Cincinnati investors gave him a boost by merging their larger company, Spectrum 7, with his.

Years later, the same pair would tip him off that the Rangers ballclub was coming up for sale. He put them together with other big money to buy the club from family friend Eddie Chiles in 1989. When the team was sold last year, Bush's original $600,000 investment plus a hefty bonus paid off $14.9 million.

Another weight was lifted when Spectrum 7 was bought out by Harken Energy in late 1986, leaving Bush with a handsome chunk of stock and $120,000 consulting contract.
His days as a full-time oil man over, Bush moved to Washington as a self-described ``loyalty thermometer'' for his father, overseeing the political hired help in the '88 presidential campaign. His tough manner offended some, but Bush felt he had proven himself to Dad.

And the experience turned his own ambitions back toward politics.———
NAME — George W. Bush
AGE-BIRTH DATE — 53; July 6, 1946
EDUCATION — B.A. Yale University (1968), MBA Harvard University (1975)
EXPERIENCE — Businessman in various industries, primarily oil (1968-1989); General Manager of Texas Rangers baseball team (1989-1994), Texas governor (1995-present)
FAMILY — Wife, Laura; Twin daughters
QUOTE — ``I am proud to be a compassionate conservative. I know that this approach has been criticized, but why? Is compassion beneath us? Is mercy below us? Should our party be led by someone who boasts of a hard heart?''