Nagadeepa Viharaya Essay
Nagadeepa Viharaya Essay
Length: 760 words (2.2 double-spaced pages)
Rating: Better Essays
Essay Preview
Millions of harsh Sunrays covered the Nainativu Island, and the visitors were nearly burnt from the heat. The nature's efforts to stop the crowd from entering the peaceful Island was in vain, as there were many numbers of devotees present even on a day when there was no long weekend. Near the entrance to the island at one of the army checkpoints, soldiers ensured us that the day we went as a good day to worship the temple, as it was less crowded. Let your imagination run wild and visualize a crowded day. Very difficult, even to imagine isn't it? The temple is a world-renowned tourist destination and being out of reach for 30-years made this temple today as one of the highly demanded places of worship in the country.
Nagadeepa Viharaya, the temple at Nainativu Islands, is one of the most venerated places of worship of the local and foreign Buddhists. During our visit to the temple, not only Buddhists even visitors from other faiths were there dressed in light pastel hues. Mahavamsa explains the importance of the Nagadeepa Viharaya as a place where Buddha paid a visit during his second visit to the country on Bak Maha Poya Day. The story says that the Naga King Mahodara and Prince Chulodara, father and son-in-law, were all set to war over a gem-studded chair after the death of King Mahodara's daughter who was the wife of Chulodara. This gem-studded chair had been a wedding gift from the King. Hearing of this impending war, Lord Buddha visited Nagadeepa and resolved the conflict peacefully. It is at this site that the Nagadeepa Temple of today lies. This incident is depicted in a mural near the bo tree. The Tamil Buddhist epic, Manimekala, cites a gem studded throne and a stone with the Buddha's footprints at Nagadipa, which pilgri...


... middle of paper ...


...arrived at the makeshift stalls, or 'thorombal' as my little brother call them. They were selling palmyrah jaggery, popcorn, fruits and conch shells that are common in the area. "Buy 'inguru dosi' from me, three boxes are over and the last six remains," an old woman announced. "Buy palmyrah jiggery from us, take these for your loved ones," a man shouted. It was chaos at the road. We rushed to the jetty under the blazing sun and the heat. For our relief this time it was better boat and fewer crowds. The boat slowly drifted away from the islet, and the excited youngsters in the boat tried pushing the elderly crowd from the entrance and climbed to the roof when one nearly fell to the sea. Luckily, they had their life jackets on. Journey to Nagadeepa, was one memorable trip in my life. Now, I too can brag like my granny and other elders, "I have being to Nagadeepa".


Need Writing Help?
Get feedback on grammar, clarity, concision and logic instantly.
Check your paper »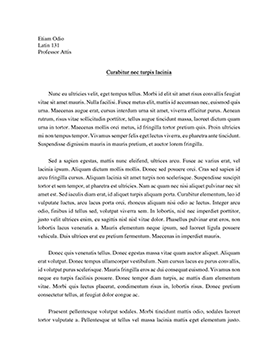 - Sales Promotion Sales promotion is a marketing strategy that companies undertake to boost their product and service sales, as well as to promote a company's image and brand. The marketing era has replaced the mass production concept, which consisted in producing more of a product to satisfy consumer's demand. Indeed, in the twenty-first century business world, companies are more focused on developing marketing strategies to sell and differentiate their products from their competitor's. Sales promotion is the marketing strategy that has proven to be efficient and generate high sales response.... [tags: Marketing, Sales, Sales promotion, Promotion]
Better Essays
906 words (2.6 pages)